Commercial Moving Done Right:
Tenor movers
A business move might just be one of the riskiest and most stressful types of moving situations. Sure, your company may be growing and changing locations may also mean new horizons, however there's a lot at stake when it comes to moving your business. Commercial moving requires high-level organization skills, detailed planning and most especially, a team of dedicated movers!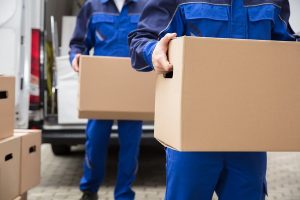 Have you decided to move your company to a new location? Déménagement Tenor knows how tedious a commercial move can be and finding the right company for your needs is crucial. Here are some important tips to keep in mind once you're ready to take on your business move!
A commercial move requires commercial movers!
Did you know that not all Montreal moving companies are properly equipped to handle a commercial move? That's right. In fact, not only that, but many of them lack the necessary experience in terms of properly manipulating commercial property, delicate as well as sensitive customer records.
Make sure the company your hiring offers packing services
Unlike a residential move where certain objects can simply be thrown into a box or wrapped in newspaper, a commercial move requires expert packaging. The last thing you want is damaged merchandise, adding onto cost for your company move. We don't recommend having your employees handle the packing process; instead, think of working directly with Tenor movers.
Our teams our specifically trained to handle both confidential documents as well as valuable items. Furthermore, you can rely on us to put together a detail-oriented, strategic plan for packing, moving, storing and securing your belongings.
Remember to implement a moving schedule
It is necessary for both you and your employees to be on the same page at all time during the moving process in order for everything to run as smoothly as possible. In order for this to occur, mark the moving date as well as the re-opening on a calendar. From here, assemble a master to-do list and ensure that everyone is well aware of their tasks as well as their due dates.
Remember, your employees are important and you want them to be implicated in the moving process. Although they can't handle all tasks on their own, they can certainly provide a great help.
Mobilize a Moving Team
Obtaining help from your staff is a great way to save on costs. More so, your employees are in a great position to help with the move as they are the most hands-on individuals in your company and already know where everything is! Think about selecting a team leader and having them delegate certain tasks to other employees. A moving team is one of the best way to get everything done in an organized and effective manner when it comes to a commercial move.
Have your arrival floor plan up and ready!
All of your business-related belongings and property are going to be relocated into a new office or building – which also means you're going to have to know where and how you're going to position all that stuff! Save time and create your floor plan in advance, this way you can start unpacking and placing your items in their newly dedicated location right away. Keep in mind that if it isn't possible to access your new location right away, Tenor moverscan equally help you setup a temporary staging area.
In terms of a commercial move in Montreal, you can rest assured that the job will get done right when working with Tenor movers. Experts in the moving field, our movers are friendly, respectful and most of all professional, careful and experienced. Move your company in complete peace of mind by contacting Tenor movers.